[Review] Air Jordan 1 Retro High OG "First Class Flight"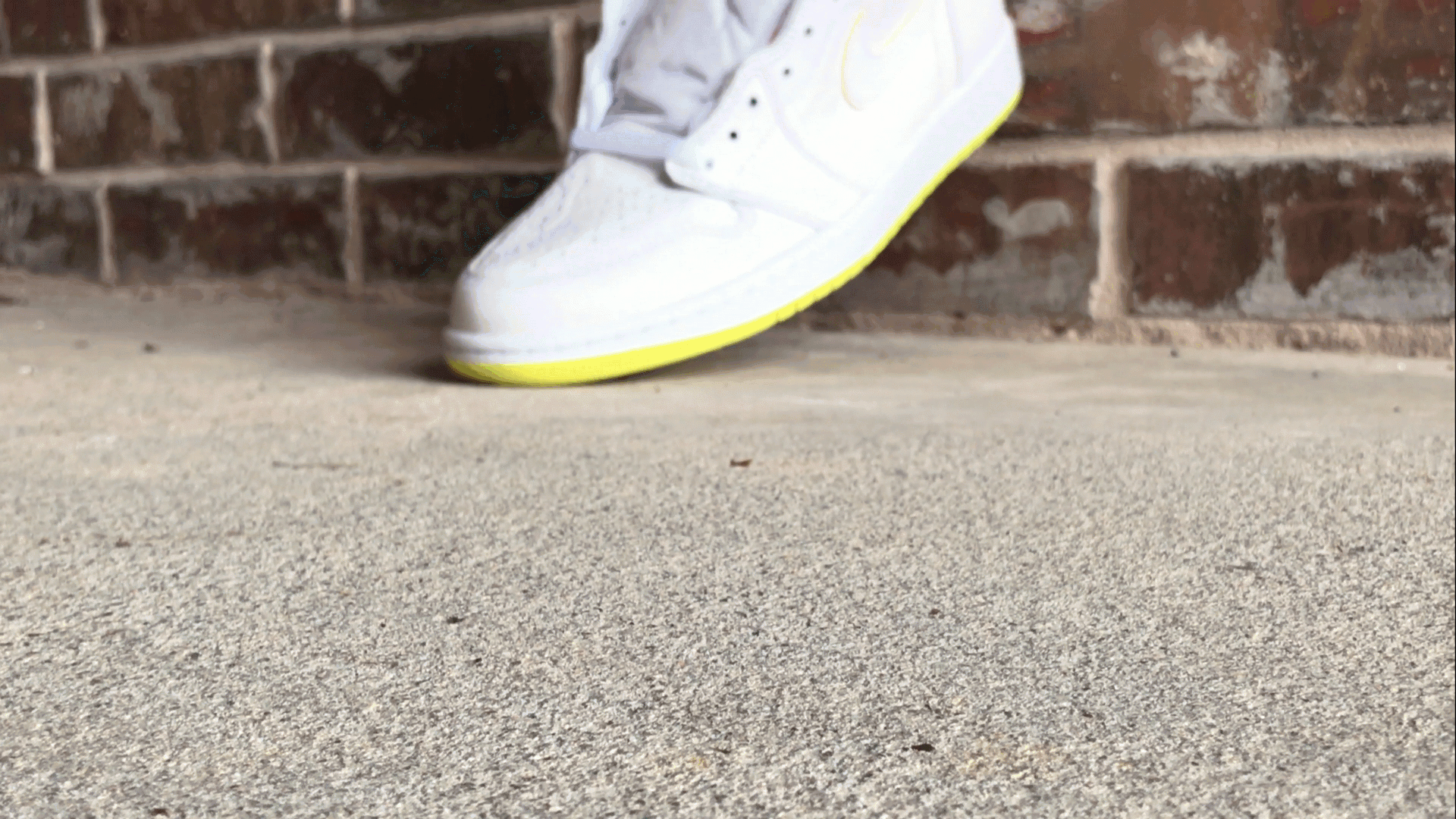 In this sneaker review, we'll be taking a closer look at the Air Jordan 1 Retro High OG "First Class Flight". This shoe has a variety of unique features that pay homage to Nike and Jordan Brand's shipping department. Keep reading to learn more about what we think about it.
ORIGINAL RETAIL PRICE
$160
RELEASE DATE
September 28, 2019
MANUFACTURER
Jordan Brand
SHOE STYLE
Sneaker Video:
the retro insider on youtube
Sneaker Quality
Materials: AJ1 "FIRST CLASS FLIGHT"
The look and feel of the perforated leather is an acquired taste and doesn't feel as good to the hand as the traditional leather we're used to.
One thing to note is that the neoprene-like material that makes up the interior of the ankle collar. It feels much more comfortable than what Jordan brand has used in years past.
Construction: AJ1 "FIRST CLASS FLIGHT"
No real complains or issues when it comes to the construction of the shoe. Of course, this may not be the case for all pairs, but the few that I have encountered have been crafted well.
On the other hand, we'll see how well the leather holds up over time.
Sneaker Fit & Comfort
sizing: AJ1 "FIRST CLASS FLIGHT"
As is the case for most Air Jordan 1s, most people will be fine going true to side in this shoe, however those who prefer a snug fit may want to go down a half size.
cushioning: AJ1 "FIRST CLASS FLIGHT"
The cushioning technology in this shoe is ancient, therefore you can't expect to get great comfort out of this shoe.
Of course, as the shoe starts to break-in over time, you will get a better feel, but nothing that will blow you away.
Sneaker Style & Value
wearability: aj1 "first class flight"
Since the shoe is a primarily white shoe, putting an outfit together with these won't be extremely difficult.
Although the bright yellow accents are loud, you should easily be able to dress these up or down with jeans, shorts, chinos, or sweats.
pricing: aj1 "first class flight"
$160 for a shoe with such dated technology isn't the greatest value. This is especially true because this colorway won't make many people's top-10 lists.
However, on the bright side, this is an iconic silhouette that's hot on the streets and that has to found for something.
If you are on the fence about these and wear a size above 10. You should wait to purchase these until they go on sale.
The Insider Rating:
EXCLUSIVE SNEAKER SCORECARD
Sneaker Gallery:
get a detailed look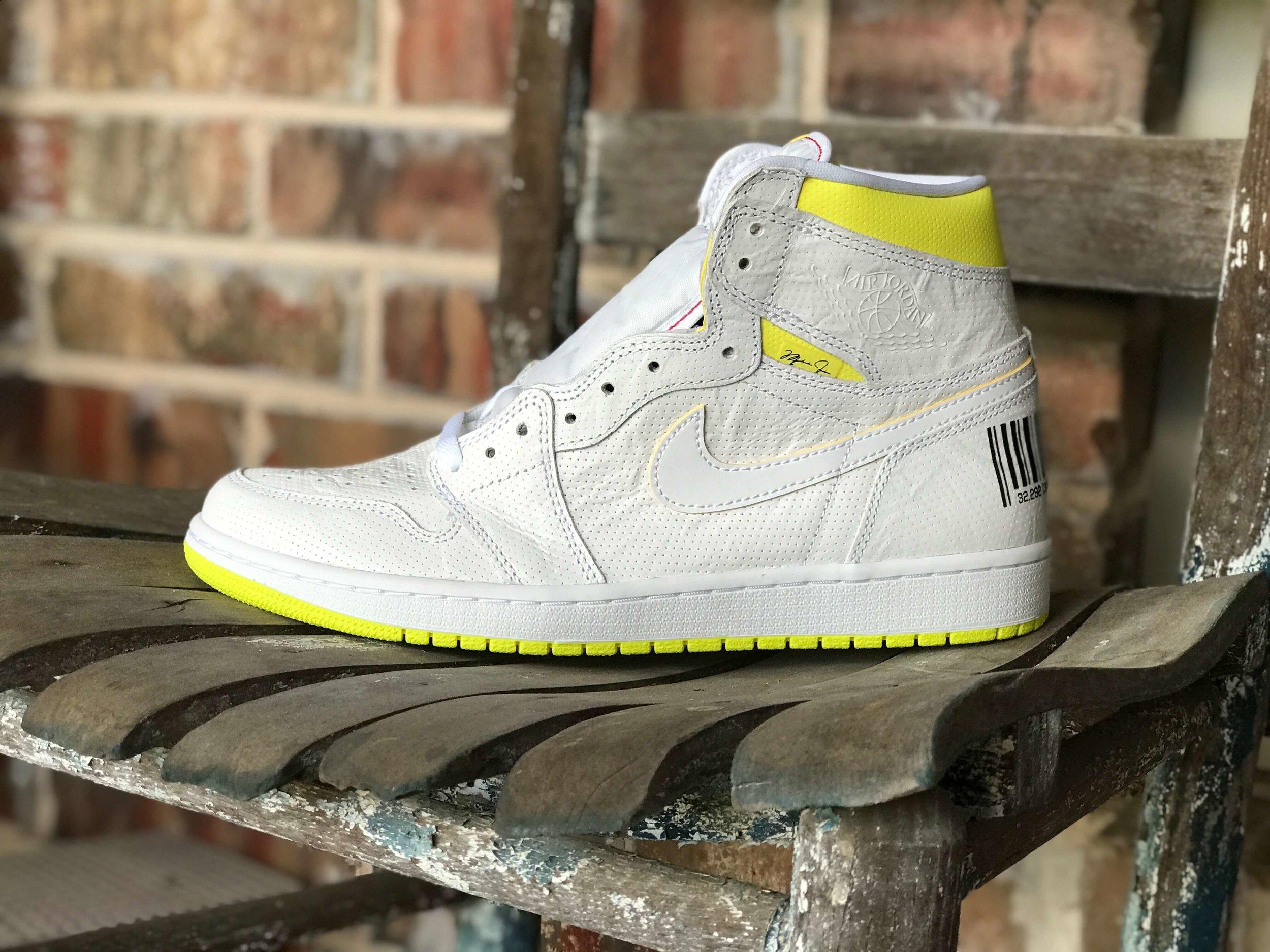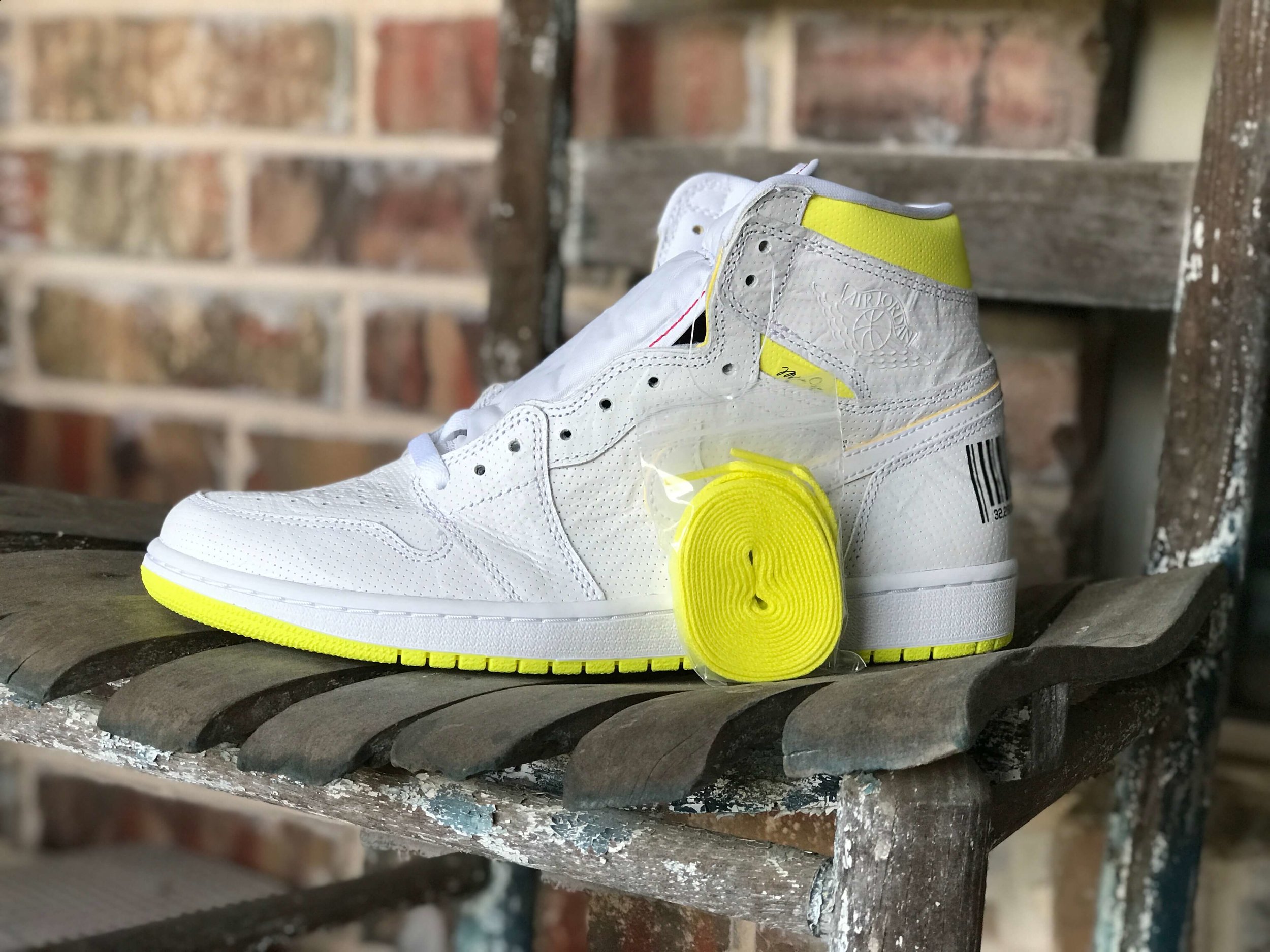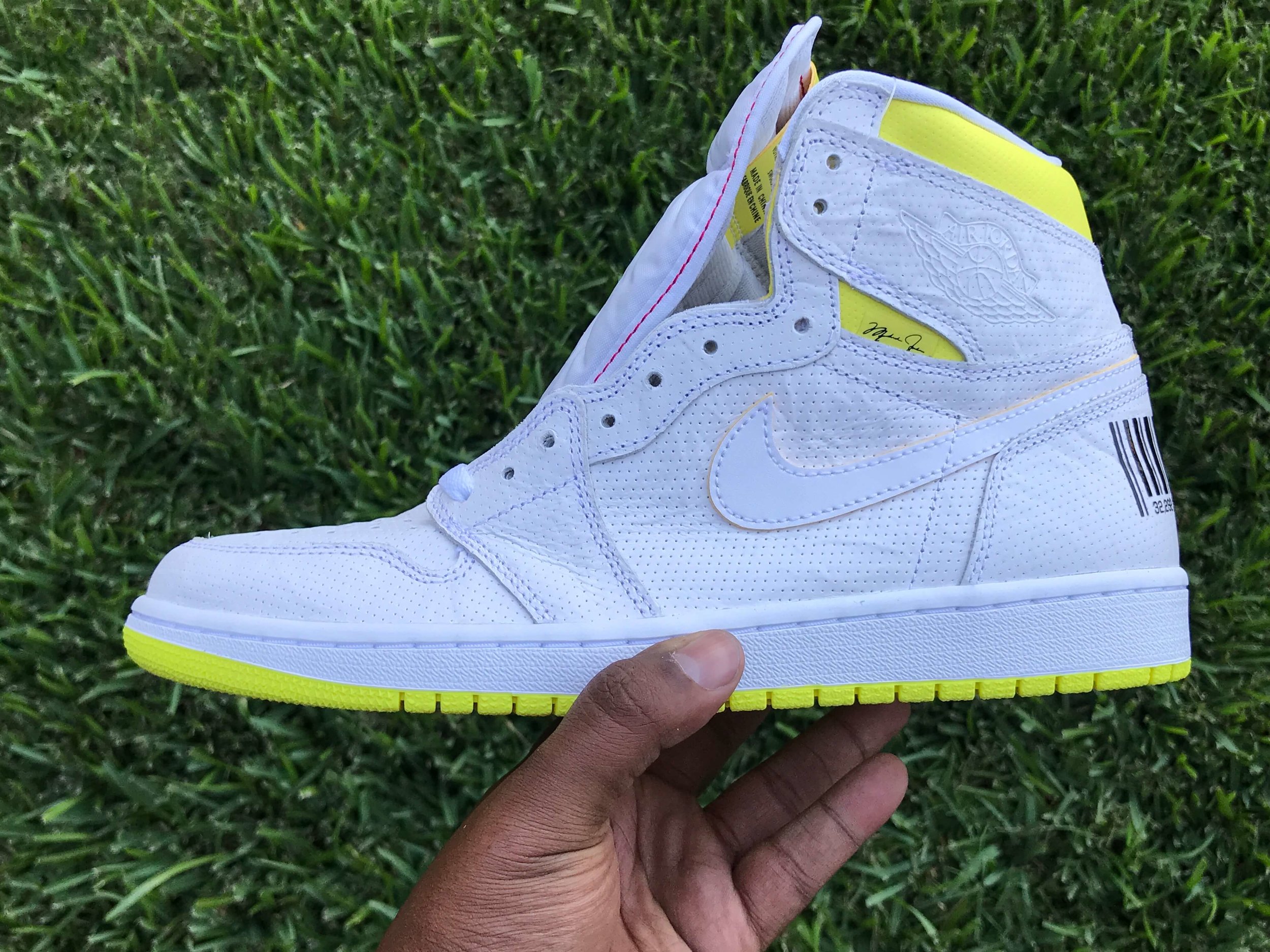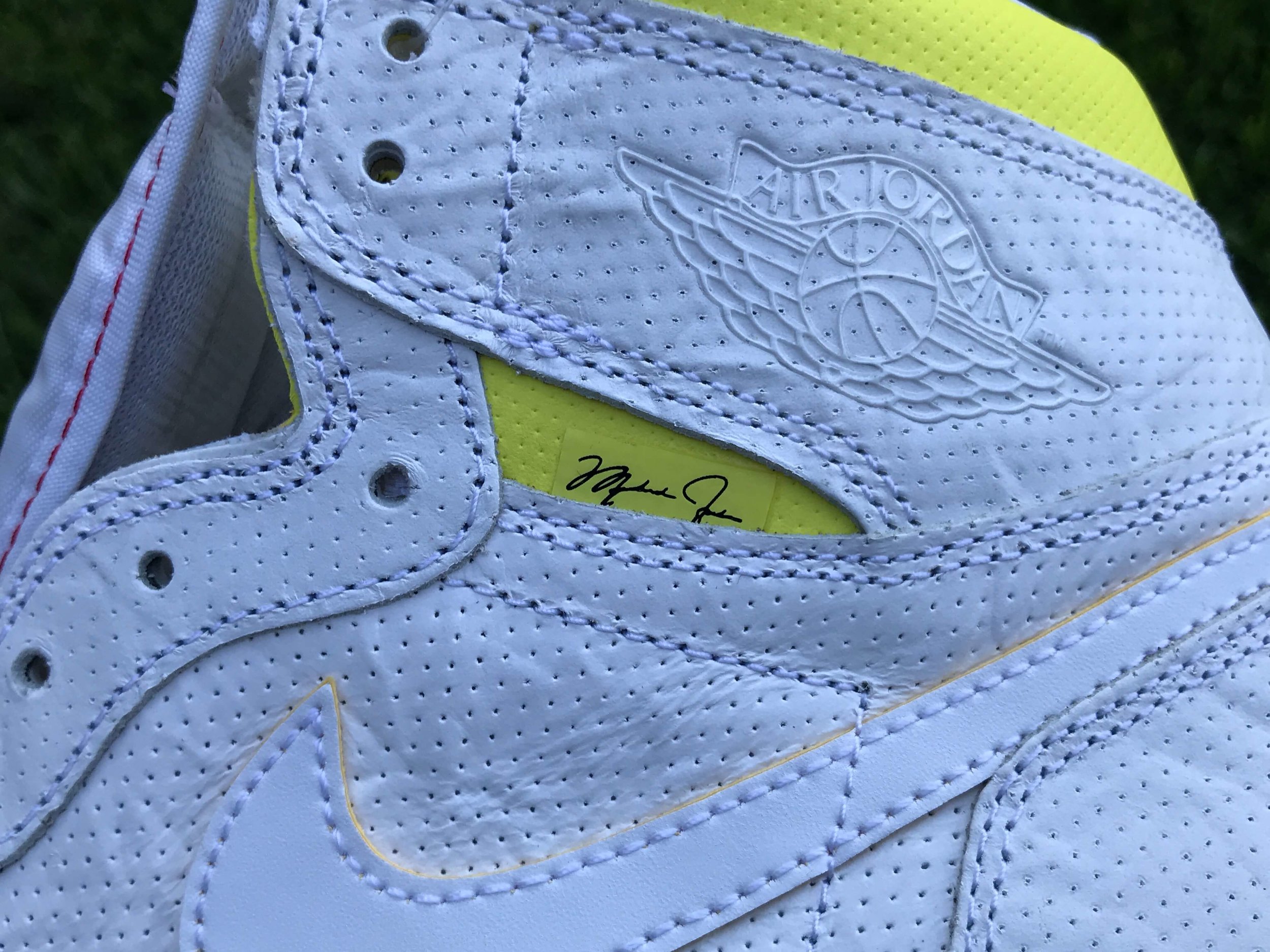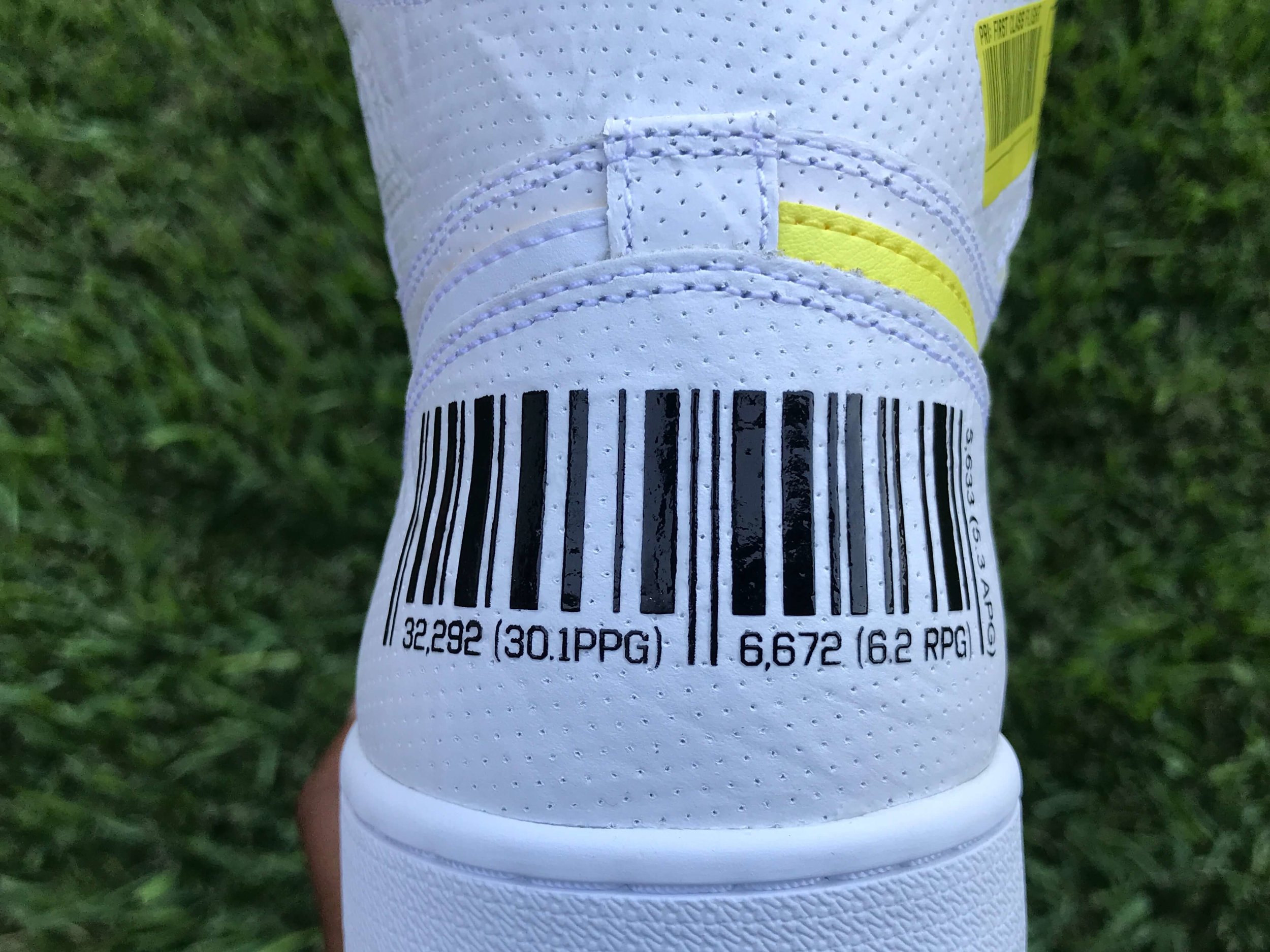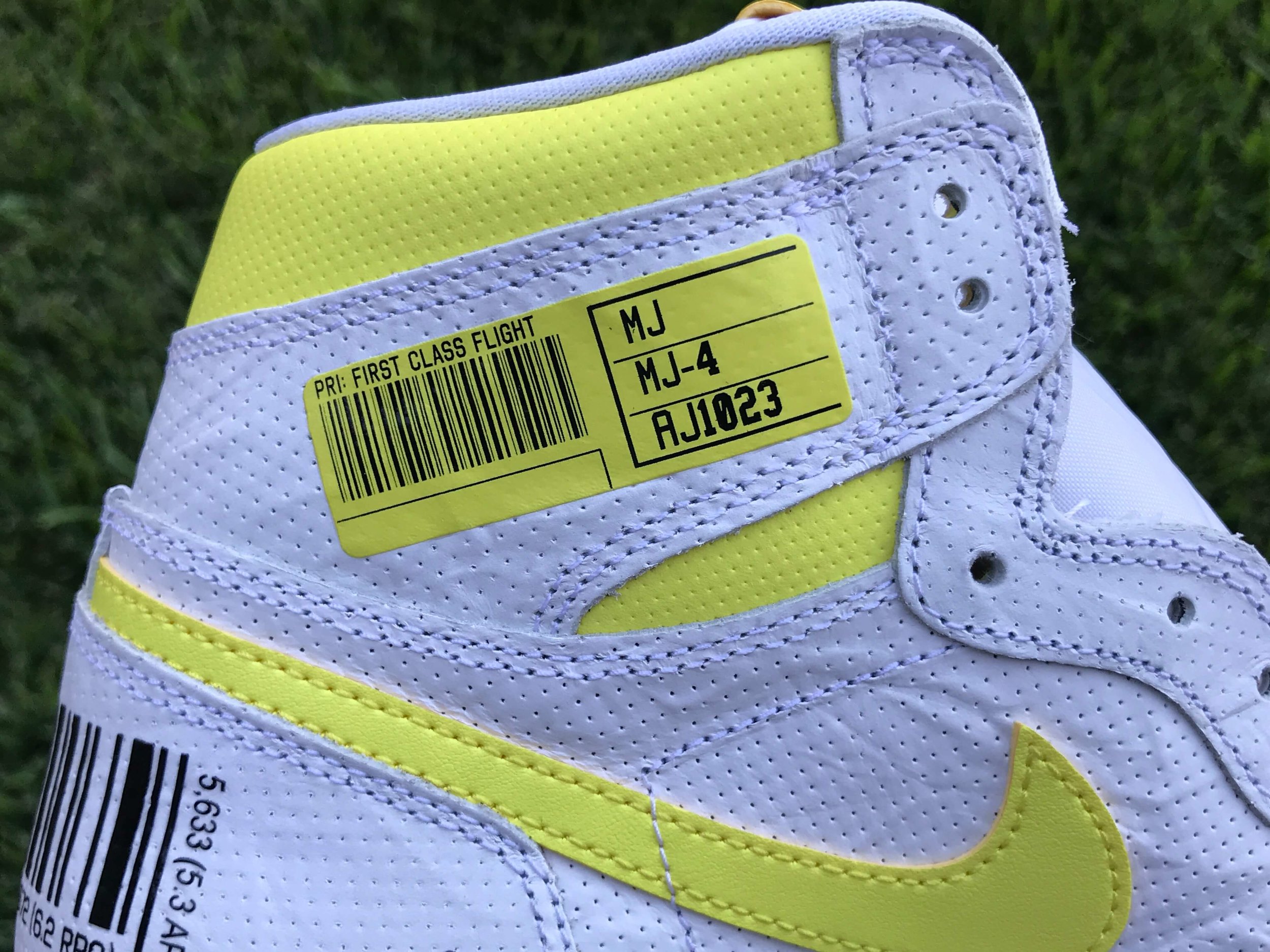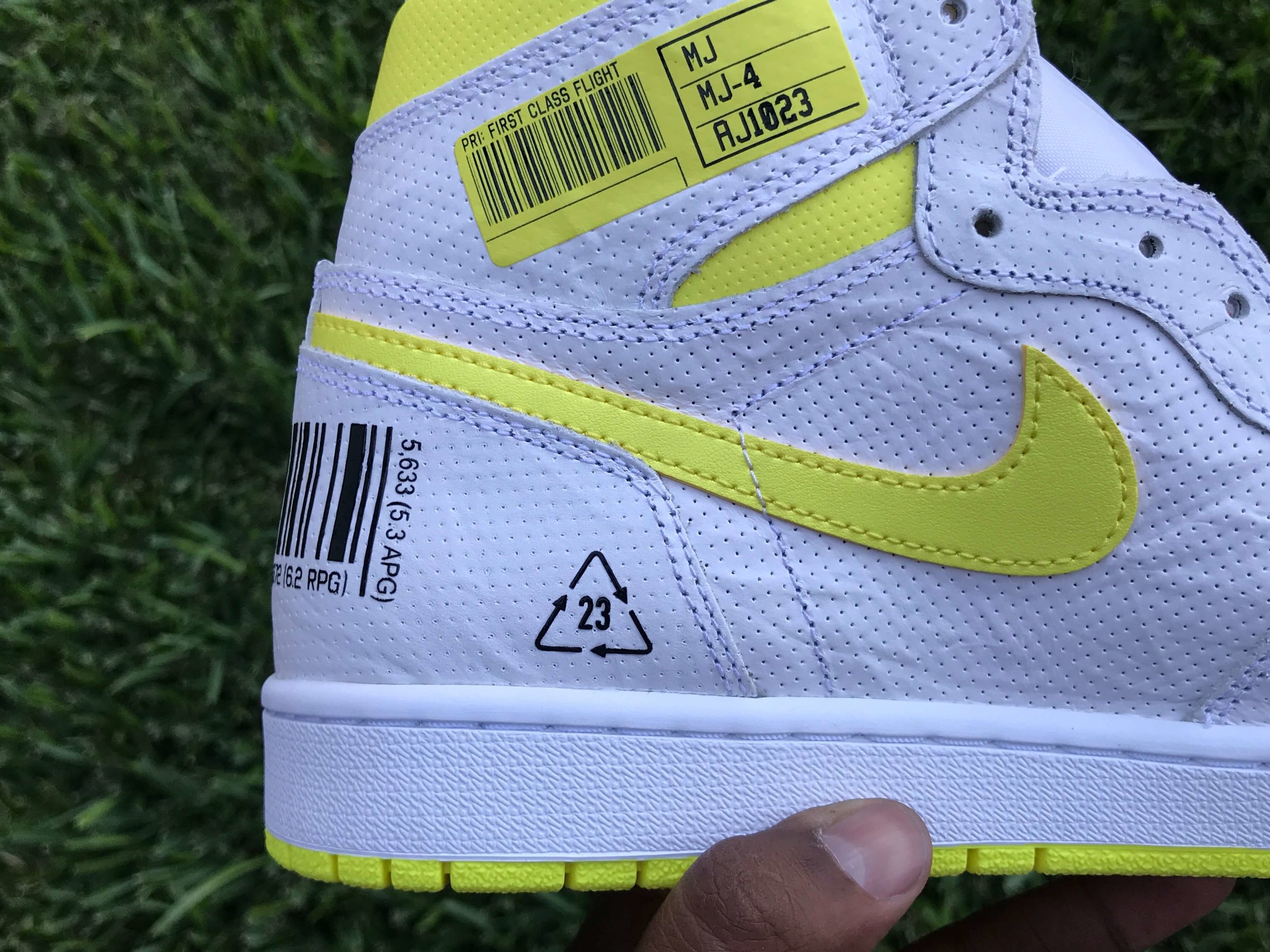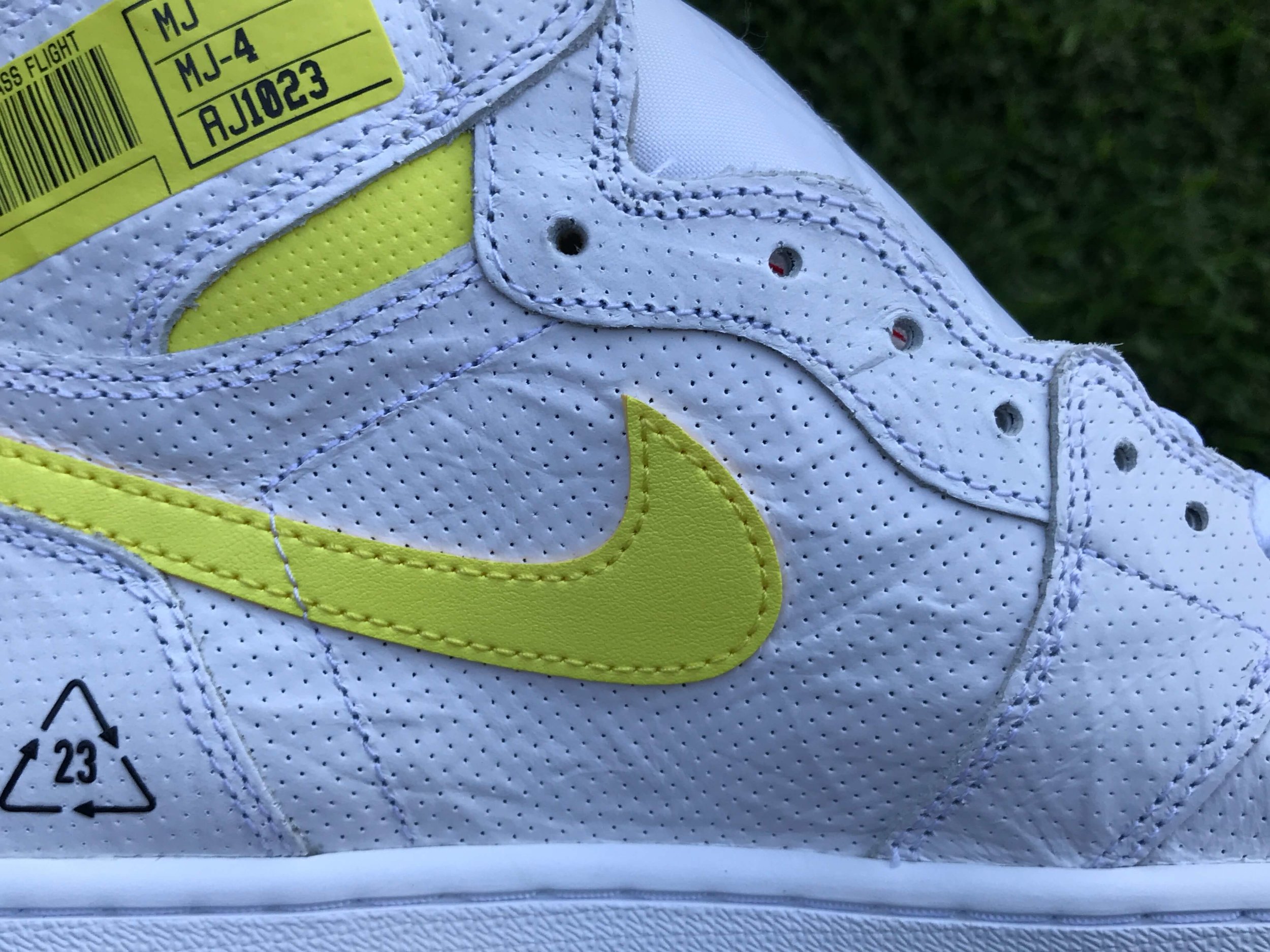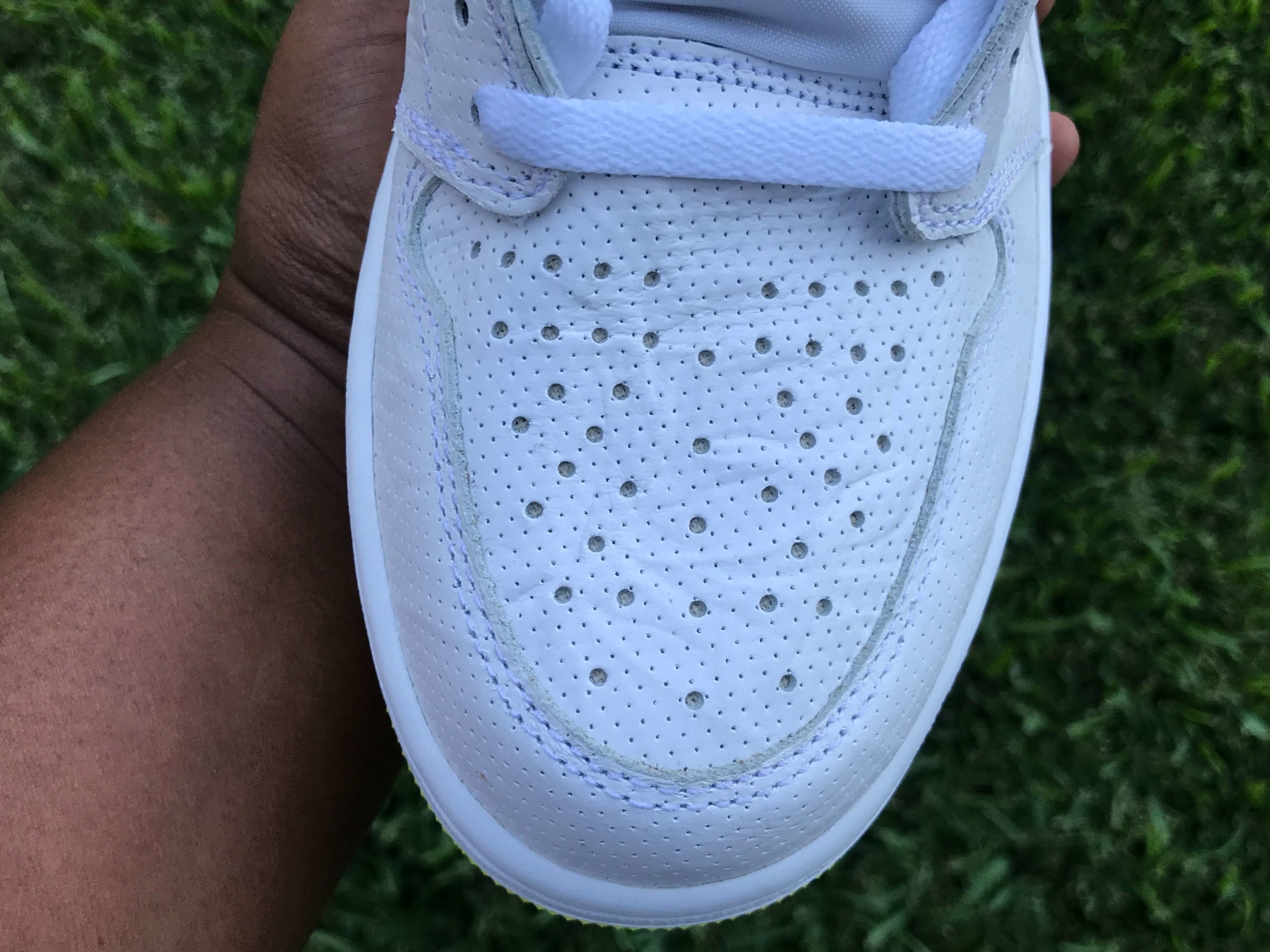 Jared Watson
Founder & Chief Editor
Jared has merged his creativity, business acumen, and passion for helping others, to form a digital space committed to educating, engaging, and empowering people across the globe. #RetroSneakerLover