[Review] Air Jordan 3 Retro "Knicks"
In this review, we'll take a closer look at the Air Jordan 3 Retro "Knicks". This is a men's basketball shoe that is arguably one of Michael Jordan's greatest sneaker silhouettes. Keep reading to see what we think about this Knicks-inspired shoe.
ORIGINAL RETAIL PRICE
$190
RELEASE DATE
Early 2018
MANUFACTURER
SHOE STYLE
Sneaker Video:
the retro insider on youtube
Sneaker Quality
Materials: Air Jordan 3 "knicks"
The standout material used on most Jordan 3s is the elephant print. Not only was the material unique back in 1989 when the shoe was originally released, but it's still a show-stopper today.
The color of the print seems a bit "dingy", but that's not necessarily a bad thing. The print still look great and it pairs well with the tumbled leather.
Speaker of the leather used, it's acceptable and a lot better than the leather that was used on the True Blue 3s that released a while back. Much better!
The last element that's worth mentioning is the shoe's midsole. Historically, Jorda 3 midsoles haven't faired well over time, but rumor has it that things have improved for the better, so paint cracking and deterioration may be a thing of the past.
Construction: Air jordan 3 "knicks"
All is well in terms of the construction of my pair. Of course, other shoes may not be so lucky, so anyone looking to pick up this pair should give them a good inspection before finalizing their purchase.
Sneaker Fit & Comfort
sizing: Air jordan 3 "knicks"
Air Jordan 3s have the perfect fit in my opinion. The footbed is wide enough to accommodate those with wider feet. When
cushioning: Air jordan 3 "knicks"
Air Jordan 3s are in my top 3 for most comfortable retro jordans. They fit perfectly to my foot. Not too narrow which is good for me because I have


Sneaker Style & Value
wearability: Air jordan 3 "knicks"
Although released closer to fall, this shoe screams summertime. The majority-white upper with hits of orange and blue make this an easy shoe to rock during the warmer times of the year, but they can still be in your fall rotation as well.
Throw these on with a pair of jeans and a sport grey hoodie or sweatshirt and a Mets or Knicks fitted and you're good to go.
pricing: Air jordan 3 "knicks"
My recommendation to casual sneaker buyers is to wait it out until these hit the clearance racks or outlets.
If you're not a huge fan of Air Jordan 3s or the New York Knicks, there's no real reason to purchase this shoe at retail.
Most common sizes above 10 should go on sale a few weeks/months after release, so stay patient if you have your eyes set on these.
The Insider Rating:
exclusive sneaker scorecard
Sneaker Gallery:
get a closer look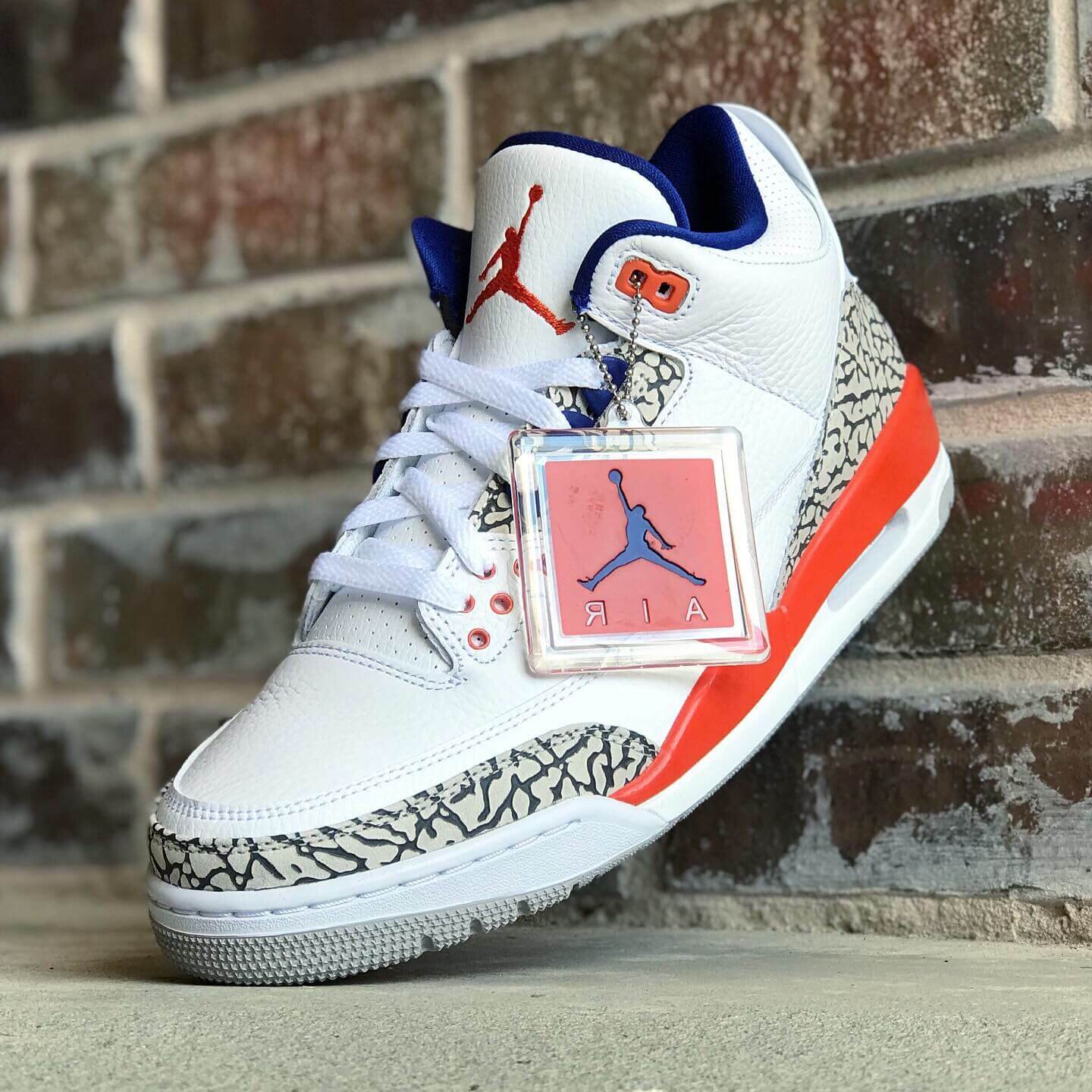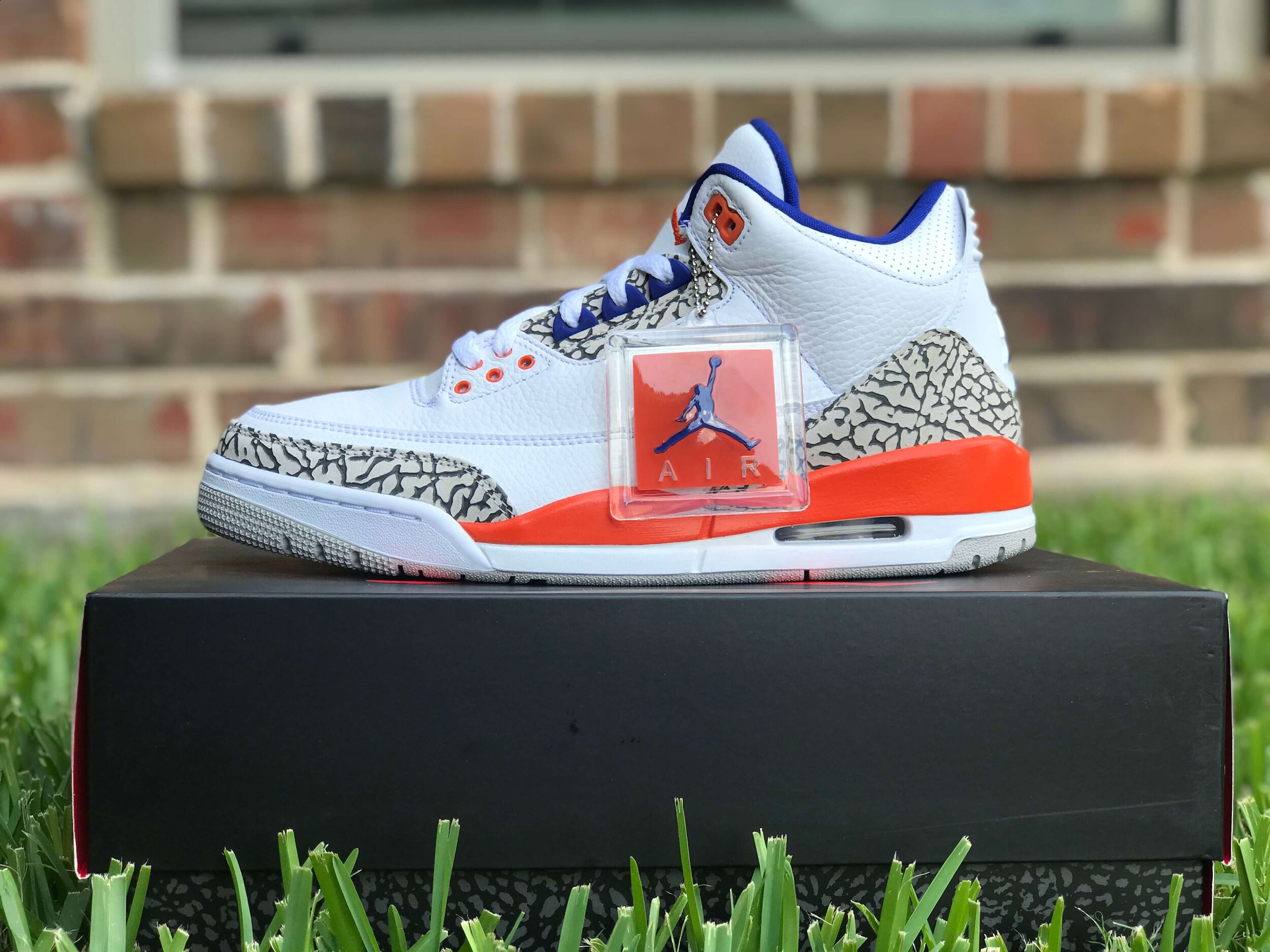 Your Turn:
Drop a comment below letting us know your thoughts on this Air Jordan 3 "Knicks". We'd love to see what you have to say.
Jared Watson
Part retro sneaker lover. Part tech and design enthusiast. Jared has merged his two passions to create a digital space that celebrates classic sneakers and folks who rock 'em. His motto: "Stay Humble & Proceed"