Foot Locker's New FLX Loyalty Program: 5 Reasons To Like It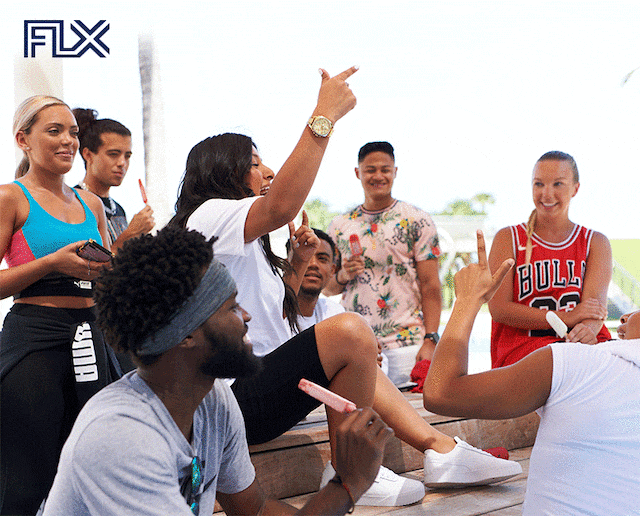 I've done the research and found 5 reasons to like Foot Locker's new FLX loyalty program which promises to reward customers for shopping at any of their stores like: Footaction, Champs, Footlocker, and Eastbay.
Foot Locker Inc., which also owns Footaction, Eastbay, and Champs, is one of the world's largest footwear retails and has been a major player in the industry for decades.
To ensure its future success in the competitive retail space, it just revamped and launched its new customer loyalty program to combine the power of all its brands and offer customers more value than ever before.
I've done some research to get a feel for how the program works and have come up with 5 reasons why I think you will like it, so here goes!
MULTIPLE STORES. ONE SINGLE Program
Joining and participating in Foot Locker's loyalty program is now easier than ever.
The signup process is self-explanatory and can be done on either your computer or mobile device in just a few moments. All you'll need to get started is a current e-mail address and you'll be good to go.
how did it work before flx?
Prior to the FLX program, customers had to sign-up for each Foot Locker, Footaction, & Champs separately which was extremely inefficient and unintuitive.
Now that all of the programs have been combined into one, you have a few less login credentials to remember and all of your rewards benefits flow from one store to the next.
Paying For Shipping Is Uncivilized
Online shopping is becoming an ever growing part of our modern lives. In the same token, we've also come to expect lower of non existent shipping costs to be a part of the online shopping experience as well.
Thankfully, with the FLX program the benefit of FREE shipping is a reality and applies to all online orders regardless of the amount.
How Did It Work Before flx?
With the outgoing loyalty programs, the FREE Shipping benefit didn't even exist.
Every once in a while the company would have a "Free Shipping" promo, but in most cases it only applied to orders that were above certain price threshold like $50 or $75.
Now, the free shipping benefit is good for all orders! No more having to worry about shipping costs doubling the final price of those discounted socks you wanted to snag for a steal.
Options On Top Of Options
The opportunity to redeem your accumulated FLX points for more rewards is probably one of my top reasons why I love the new program.
According to the program's newest marketing material, here are a few things you have an option of redeeming your points for:
Store Gift Cards ($10,$20,$50)

Select Shoes & Apparel Items

Special Event Tickets

Sweepstake Entries

Funko Pops! and Other Collectibles

Much More
How Did It Work Before?
With the outgoing loyalty programs, you were only able to accumulate store coupons as a reward.
Every $100 purchase you a $10 coupon that could be used in-store or online, with the maximum coupon amount being $20 for purchases of $200+.
Although this was a benefit that I enjoyed, it's good to see Foot Locker broadening its rewards options and giving customers greater control of how they can reward themselves.
Reserving sneakers via the FLX app just got a tad bit "easier".
Gone are the days where you had to travel to an actual store or stalk Twitter accounts to check-in for head starts.
Now, getting head-starts only requires you to redeem your FLX points right from anywhere on your computer or mobile device.
This should end up being a HUGE benefit for customers who found it inconvenient to have great distances just to check-in.
Thanks Foot Locker, you're the Real MVP, for this one!!!
spend more. get more
With the new FLX program, customers are placed into different tier levels based on how much money they've spend throughout the year.
Ultimately, this gives Foot Locker the chance to reward frequent customers differently than casual shoppers and incentives the shopping experience even more.
The image below details the differences in each of the 3 tiers and how much must be spent to enter each tier.
tier $ amounts and benefits
X1 Level: $0-$299

X2 Level: $300-$499

X3 Level: $500+
How Did It Work Before FLX?
With the old program, there were basically only 2 tiers and it required a spend amount of anywhere between $200-$300 to raise to the next tier.
Spending more over time always meant you could increase your chances of reserving limited sneakers, but now there are even more benefits to being a repeat customer.
Although the finer details of how the reservation algorithm selects reservation winners, it's still good to know that there are more benefits to being a "Big Spender".
Now It's Your Turn! Tell Me What Your Thoughts Are On The FXL Program In The Comments Below…


Jared Watson
Founder & Chief Editor
Jared has merged his creativity, business acumen, and passion for helping others, to form a digital space committed to educating, engaging, and empowering people across the globe. #RetroSneakerLover