The Ultimate Air Jordan 12 Fit And Sizing Guide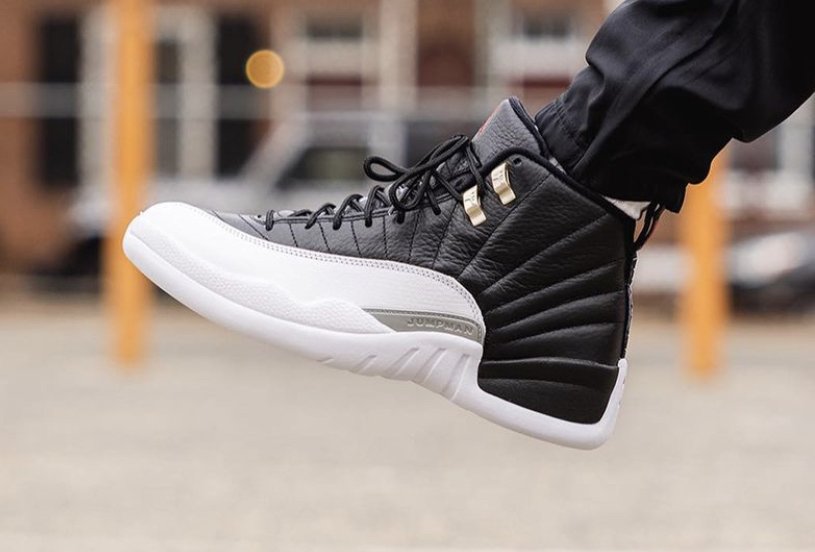 HOW DOES THE Air Jordan 12 FIT?
The Air Jordan 12 fits comfortably at true-to-size.
Generally speaking, the Air Jordan 12 fits true-to-size and most buyers will be safe going with their most common Nike or Jordan Brand size. Continue reading for more helpful tips based on your individual foot type and fit preference.
I usually wear a US12 (11.5 occasionally) in most Nike and Jordan Brand shoes, and that's what I prefer to wear in the Air Jordan 12. Now I can admit that I prefer to wear my shoes on the snug side, but even being a big guy with chubbier feet the size 12 works and doesn't feel snug with AJ12s.

If you consider yourself to have narrow feet, I would still recommend going true-to-size or with your most common Nike or Jordan size in the Air Jordan 12. The way the shoe is designed lends itself to being a good shoe for varying foot types.

For those that are in-between sizes, going down a half-size can be acceptable if your preferred size isn't available.

Those with wider feet are safe staying true to size depending on how loose or snug you like your shoes to fit. Since the Air Jordan 12 is a retro basketball shoe, the toe and mid-foot area aren't what I consider to be narrow.

Those wide footers that prefer more room can opt for going a half-size up.

If you prefer a snug fit or like to wear your shoes loosely laced, you can do so in the Air Jordan 12 without having to size down.

The shoe is designed in a way that makes it easy to dial in on the perfect fit without having to go with a smaller size.

If you prefer a roomy fit from a width standpoint, you can always go a half-size up (especially for those with wide feet), however, the Jordan 12 may crease more than if you were to stay true to size.

From my experience, the Air Jordan 12 has a similar fit profile to the Air Jordan 4 and 11 which I prefer to wear in a US12.
Considering it was initially released back in 1997, the Air Jordan 12 is a reasonably comfortable shoe for what it is.

It won't blow you away, but the shoe's full-length zoom air unit does provide enough comfort for casual wear and should hold up during most wearings as long as you don't push them too far.

As always, for added comfort, you can opt for after-market insoles that could add additional cushioning if needed.

Most Air Jordan 12 releases offer uppers comprised of leather or suede panels.

On occasion, Jordan Brand may add specialty materials as well on special releases.

When it comes to most Air Jordan 12 offerings comprised of leather, they can be easily cleaned with a product like the Essential Shoe Cleaning Kit by Reshoevn8r which provides everything necessary to keep your pair looking fresh and for a reasonable price.

If you're into nostalgic Air Jordan models or shoes in general, then the Air Jordan 12 has to be in your collection.

My preference is OG colorways that MJ actually wore on the court, but there are a lot of great GR and collaborative releases that are definitely worth a cop as well.

Of course, these are just my opinions, but since you asked the question…

I'll have to say, "Grab a pair if you haven't already."
now it's your turn
What this fit and sizing guide helpful?
Jared Watson
Founder & Chief Editor
Jared has merged his creativity, business acumen, and passion for helping others, to form a digital space committed to educating, engaging, and empowering people across the globe. #RetroSneakerLover